Is your small business on YouTube? If not, you should really consider it. YouTube is the Number 2 search engine in the world after Google. If your business is absent from YouTube, you are missing out on opportunities to spread brand awareness and generate sales.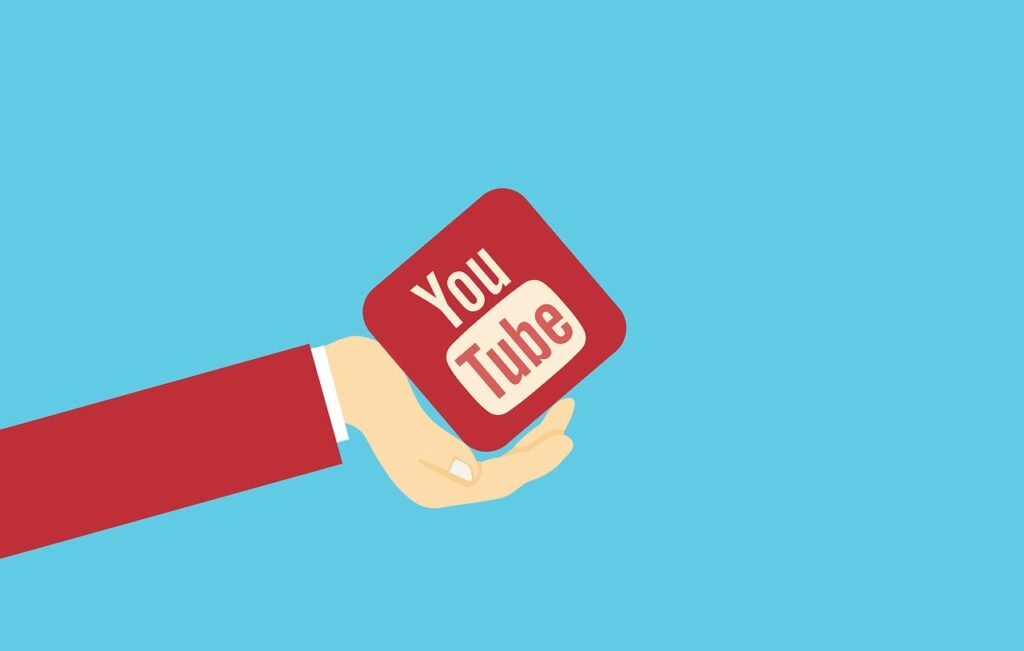 Step-by-Step Guide to Promoting your Business on YouTube
1. Create a YouTube Channel
The first step to start leveraging YouTube is to create a channel. Creating a channel is easier than you think. Here are some steps you should take:
Choose a channel name that is consistent with your brand (your best bet is to use your company name)
Keep banners, logos and branding images consistent with what you use on other places online. Think of your channel page as being like your website homepage.
Optimize your channel description. Create a clear and concise description that reflects your business and use relevant keywords and hashtags to boost your SEO and make your channel easier to find.
Make it easy for your audience to find the type of video that they are looking for by creating playlists that separate videos according to topic or format.
In the About section of your channel, make sure you link out to your website and your social profiles including Facebook, LinkedIn, Twitter and Instagram. Be sure to include an email address where customers can contact you.
2. Create Engaging Content
Creating content is the most important part of using YouTube. Here are some steps to take to create videos:
Brainstorm video ideas. Some great video ideas for small businesses include:

Executive interviews
Customer testimonials
Tutorials
Brand Storytelling
Conferences, events, and trade shows
2. Plan out your video. Once you have a video idea, you should plan out how you want it to go so that filming it goes more smoothly and the video is more cohesive.
3. Gather your equipment. You will need a camera and maybe some other equipment including lighting, microphones, and a tripod.
 4. Film the video. After you are done preparing, it is time to turn on the camera and start recording.
5. Edit your video. Use a video editing software to edit out any mistakes in the video and to add extra effects such as music or transitions.
6. Upload your video. When your video is ready to go, upload it to YouTube. Make sure your video title and thumbnail are compelling and invite viewers to click on your video. Write a video description that is well optimized with relevant keywords and a link to your website. 
3. Upload Content Consistently
In order to stay relevant on YouTube, you need to post consistently. YouTube rewards consistent posters with higher rankings and more video views. Create a posting schedule, such as once a week, and stick to it.
4. Promote Your Videos
After you post a video, be sure to share it on all your platforms such as Facebook, Twitter, LinkedIn, and Instagram. Share it in your email newsletters and write a supplemental blog post with a link to the video on your website.
5. Use YouTube Advertising
To round out your presence on YouTube, you should create ads that play on other channel's videos, be displayed in banner ads, and show up in YouTube searches. Creating your platform organically should be your priority but paid ads are a good supplement to drive traffic to your channel and promote important campaigns.
6. Keep track of your Analytics
YouTube Analytics will help you measure the success of your YouTube channel by showing important metrics such as engagement, watch time, bounce rate and more. These metrics will show you which videos perform the best and how viewers are engaging with your videos. After analyzing this data you can refine your YouTube strategy to grow your platform.
Get Started on YouTube Today
What are you waiting for? There is no better time to start a YouTube channel than now. YouTube is a great way to tell the story of your brand, showcase your products and reach a larger audience.
Please follow and like us: