It is important for every business owner to keep track of their finances day-to-day, month-to-month, and year-to-year. By keeping track of the money that goes in and out of your business, you are able to form end of period reports that help guide you in making decisions for the future. Accounting software allows you to keep track of your finances in an organized, reliable fashion.
Which Accounting Software is Best for Me?
There are several types of accounting software accessible to businesses who are looking for an accurate and reliable way to track their finances. There is no need to send invoices, track income, and make reports by hand with the ease of available software.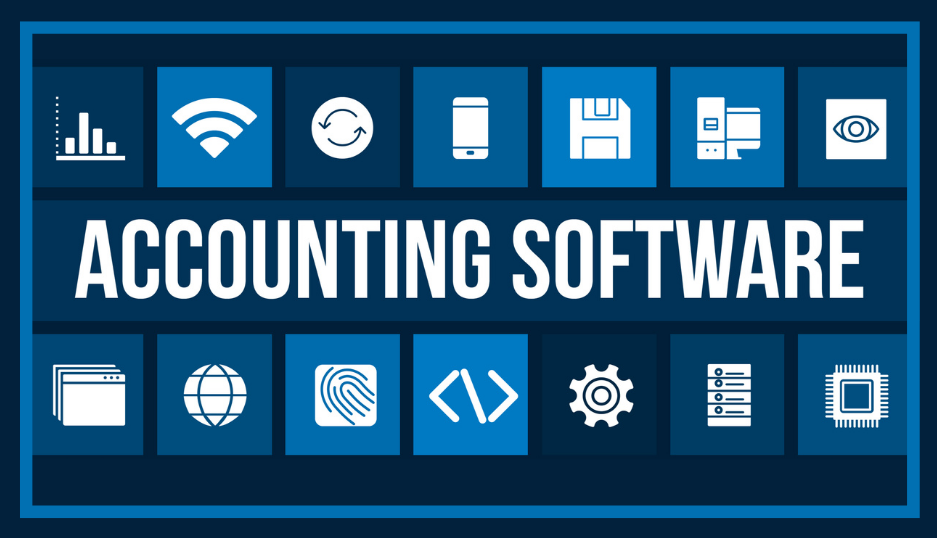 QuickBooks
QuickBooks is one of the most widely used type of accounting software used by businesses. There are different versions of QuickBooks available, including QuickBooks Online and QuickBooks Desktop. Within these versions there are also divisions of advancement plans for customers to join. Each plan has different pricing depending on the features and advancement level. This may be a downside to QuickBooks considering the pricing plans can be more expensive than the alternatives, not to mention a little confusing. Besides the fee of this software, QuickBooks has a lot of products and features to offer you to make your finances fast and easy. Products offered by QuickBooks include accounting, advanced accounting, virtual bookkeepers, payroll, payments, time tracking, ecommerce and more. Features included are managing bills, tracking income and expenses, invoicing customers, running reports, maximizing tax deductions, and more. Types of businesses served by QuickBooks are mainly small businesses, mid-size businesses, new businesses, and freelancers.
Advantages:

Used by many types of businesses (small, mid-size, new, and freelancers)

Upgrades available as your business grows

Common software used by accountants

Offered online, mobile app, and desktop

Disadvantages:

As your business grows upgrades become more expensive
FreshBooks
FreshBooks is another well-known accounting software that is a great option for service-based businesses. This software allows for more customizable invoicing when compared to other software. Features of FreshBooks include: invoicing, expenses, projects, payments, reporting, accounting, and mobile. Types of businesses served are freelancers, self-employed professionals, businesses with contractors, and businesses with employees.
Advantages:

Affordable (cheaper plans than QuickBooks)

More advanced invoicing in comparison to other software

Disadvantages

Mobile app does not have all the features
Xero
Xero is another accounting and finance software for businesses looking for something simple. With Xero businesses are able to save time and prevent confusion of complex financial concepts. Features of this accounting software include paying bills, claiming expenses, connecting to banks, accepting payments, tracking projects, bank reconciliation, payroll, and more. The types of business best served by Xero are small business owners.
Advantages:
Disadvantages

Fees that come with ACH payments
Wave
If you are a business owner just starting out and would like to start with an accounting software to leave behind financing by hand or Excel spreadsheets, then Wave is a good option for you. There are not many free options for accounting and finance software, but Wave offers many free financial features for small businesses. Thai software doesn't offer as many features as the others do, but it is simple and charges no fees for accounting and invoicing. The products and features that Wave offers include accounting, invoicing, payments, and payroll.
Advantages:

No fees for accounting and invoicing

Option for multiple businesses per user

Disadvantages:

Higher fees for payments through credit card and ACH

Only 14 states offer the full-service payroll
How Do I Know Which to Choose?
The choice of accounting software used is different for everyone. Someone who is just starting out and doesn't want the extra fees may choose to use Wave. Someone who has a service-based business and wants more customizable invoicing may choose FreshBooks. Someone who wants something simple that avoids accounting jargon and complexity may choose Xero. If you are a business that is growing and like the options of more features and upgrades, you might choose QuickBooks. There are many more options of accounting software available, but these are some great options that will keep you organized in your finances. All of these types of software are especially great for small businesses and will help put you at financial ease in knowing how your business is doing.
Please follow and like us: