Adam Taivalkoski, a U.P. Real Estate Agent, isn't afraid to fail and to ask for help from mentors, coaches and others in his network. Starting out as a 22-year-old agent with little confidence, he has grown in his real estate capabilities and as an individual by developing himself and building relationships with business owners, mentors and customers.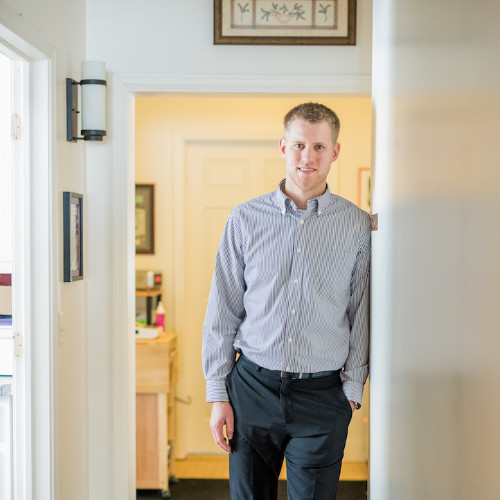 Hard Work, Hard Work, Hard Work
Growing up in the Upper Peninsula of Michigan, in the Midwest, provides residents with a different type of work ethic than other areas of the U.S. To survive a winter alone, many split wood in the summer and fall to stay warm from October to April and on any given day you may have to shovel inches of snow to get out of the driveway. Hauling wood or shoveling the driveway is always a dreaded job for young kids, but it taught a skill that will last a lifetime as well as immediate rewards of warmth and ability to head to town.
This background has provided Adam Taivalkoski, a foundation to work hard in his professional life and exceed at serving his customers in spite of some of his failures.
Hard work is a solid foundation to build any successful small business. According to the Author of "The Four Hour Work Day" there are Hidden Benefits of Hard Work:
Hard work gives you an advantage:
Hard work is a confidence builder:
Hard work allows you to experience gratitude:
Hard work leads to self-improvement:
Hard work is motivating:
If you aren't afraid of working hard, falling from time to time and have a passion for what you are doing, you will grow, both personally and as a company!
Tips for Self-Development and Company Growth
Adam's initial goals were to serve as many people as possible by helping them make the best real estate decisions to add value to lives and businesses, as well as helping agents build profitable businesses to support their lives. With this goal in mind, Adam has done a lot of hard work and faced a lot of rejection but has ultimately found success as a real estate agent. Some of the advice Adam has learned throughout his journey include:
Build Relationships – Creating relationships with clients allows you build a good reputation and helps to grow your business through referrals and repeat customers.
Networking – It is important to network with other business owners to help build your customer base as well as have a group of mentors to learn from.
Add Value – Find a way to add value to people's lives. Whether you offer knowledge, skills, or services, it is important that you can bring something to others that helps them improve their lives.
Work on yourself – One of the best things you can do to succeed is self-development. Learn to work through your limiting beliefs and gain new skills and knowledge.
Delegate weaknesses – Even after working on building your skills and knowledge, there will still be things you are not great at doing. Learn to recognize your weaknesses and delegate those tasks to people who are more proficient at completing them.
Lean into coaches and mentors – There are other people out there who have already accomplished what you want to do. Find those people and learn from them.
To find success in a small business, it is important to learn from those who came before you and to push past the doubt that so often creeps in. Working hard, leaning into mentors, and finding a way to add value are the keys to growth and success as a company.
To learn more about Adam Taivalkoski, follow him on LinkedIn.
LinkedIn: https://www.linkedin.com/in/adam-taivalkoski-%E2%97%86-real-estate-agent-62579397/
Please follow and like us: