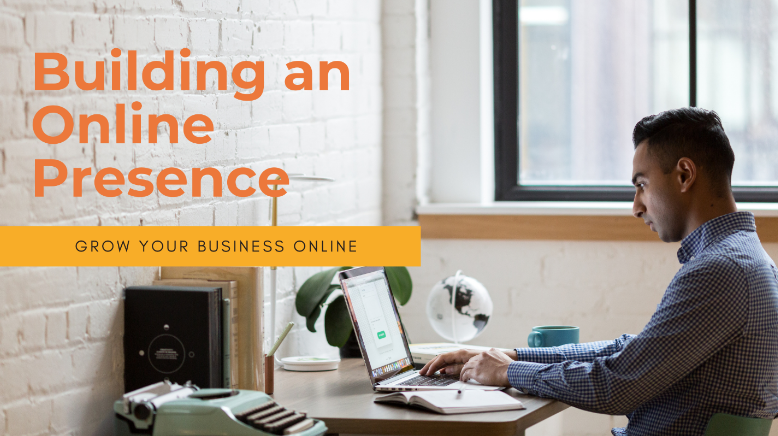 The abilities of technology can be overwhelming to some but when used correctly, it will become a best friend to business owners. In just a few searches and clicks, customers are able to learn about your business, see what products and services you have to offer, and most importantly bring in revenue. Whether you need someone to do landscaping, a new outfit for an event, or to book a hair appointment, a search on Google can bring up results you are looking for in seconds. It is important that every business has this effortless access to information for their customers, for many reasons.
Types of Digital Platforms
Websites (Blogs)
Social Media (Instagram, Facebook, Twitter, LinkedIn, YouTube)
Search engines (Google, Bing, Yahoo)
Widening your Audience
With an online presence, you have the opportunity to reach a much broader audience. Old school techniques, such as door-to-door advertising, are time consuming and very limited. With an online presence, customers are able to find, reach, and connect with you much faster. With search engine marketing strategies, your business is able to be advertised to your specific target market effortlessly. People who are interested in your business will have access to it, while people outside of your target market will not be wasting your time.
Allows for Affordable Marketing
Advertising for a business can be as cheap or expensive as you make it out to be. There are free social media sites such as Facebook and Instagram that are used by millions of people across the world, who are also your potential consumers.
With online marketing:
Engaging with customers is cheap and effective
It is essential when trying to beat out competitors
You are able to update your marketing strategies to fit the trends of your consumers
Customers are also more likely to be loyal and return to your business in the future when you interact with them effectively
When people read your blogs, see your posts, or are able to engage in things like product development, they will be more likely to trust you and bring in more sales
Customer Satisfaction
Browsing through a store or finding services through mail and billboards is becoming very out of date. Customers are becoming more dependent on shopping for products in the comfort of their own home. Whether you provide a product or a service, customers like to have the ability to shop whenever and wherever they choose.
Customers have day and night access to your business
Easy and efficient for consumers to access
Allows for easy communication
Customer reviews are also a big part of satisfaction. Often people look at reviews to see what other customers have to say about a business.
Customers are able to give feedback or leave reviews, this allows for either product development or free marketing
Positive reviews show other customers that your business does as you advertise
Responding to negative reviews shows other customers that you care about their satisfaction
Let your online presence bring customers to you. The access to consumers is endless if you find the right ways to reach them. When starting a small business, it may seem difficult to find the customers who need you. Simply having digital platforms will give you the kickstart your business needs to move towards success.
Please follow and like us: