Social media advertising, known as "influencer marketing," employs the use of recommendations and product placements from people who are seen as experts in their industry. These people have built a large and dedicated following on social media by being authoritative figures in a particular field, such as fashion, technology, fitness, or beauty.
Anyone with a large enough following can be considered an influencer, not just celebrities and athletes. To capitalize on the influencers' popularity and trustworthiness among their followers, businesses team up with them to sell products and services.
What are Influencers?
These days, it's difficult to scroll down through your favorite social networking website (or app) without stumbling across a handful (or more) of influencer content. A social media influencer promotes certain products and services to their large following. In this way, they "influence" the interests and demands of the masses.
Though you may remember a celebrity account promoting a well-established product, you don't need to be a global heavy-hitter to benefit from the wonders of social media influencer marketing. Influencer marketing can be done in different ways. Influencers might, for example, make sponsored content in which they use or talk about a brand's product, share promo codes with their followers, or go to a brand event and write about it on their social media accounts.
What Can Influencers Do For Businesses?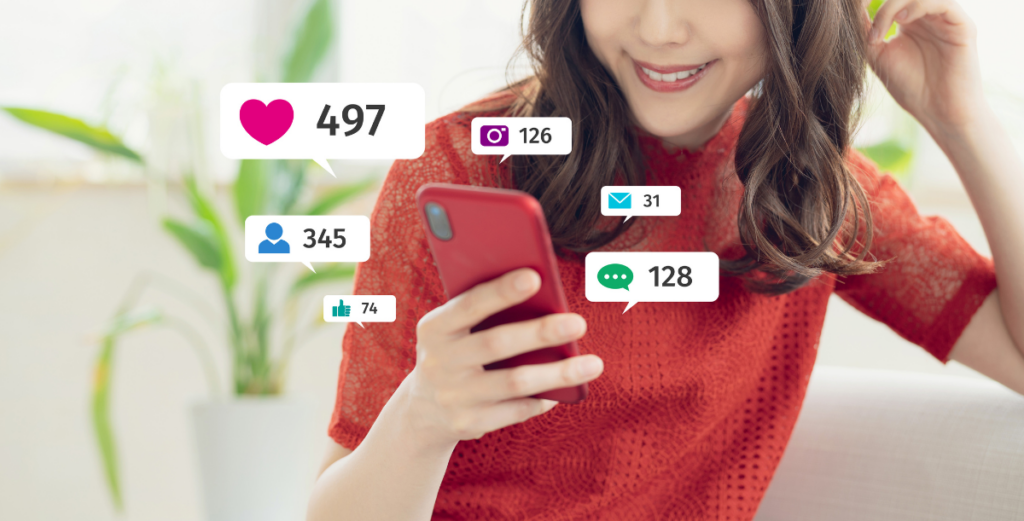 Brand awareness can be greatly increased through the use of influencer marketing. People who wield influence typically attract engaged, niche-interested followings. This allows you to concentrate on a manageable number of people who will, in turn, routinely share your message with a much larger audience. Because an objective third party is explaining what your business can do and what it can give in terms that are meaningful to the target audience, trust is naturally fostered.
Influencer marketing can be very helpful, especially for small businesses. You don't have to go after influencers with 100 million followers, either. If you choose the right ones, even those with 10,000 followers can have a significant impact on your sales. Influencer marketing tools can be used to make this even more effective. An influencer marketing tool is a piece of software that helps marketers find influencers in their field, communicate with them, and make deals with them for sponsorship. Instead of doing it the traditional way, brands can reach their goals faster by using influencer marketing tools to streamline the process and expand their reach.
There are a few major reasons why influencer marketing works. Here are some of the most compelling;
Connection: Think of the difference between a random person on the street coming up to you and asking you to purchase something versus a good friend doing the same. To their followers, influencers are much like good friends who recommend something they enjoy. They provide that real human connection that's otherwise incredibly difficult to replicate or obtain. 50% of today's millennials are willing to take an influencer's word on a product's quality. When it comes to celebrity endorsements, that number drops to 38%.
Rapport: Just as influencers form meaningful connections with their followers, leading to growth through trust, you can build rapport with their followers too. Building rapport with influencers comes through the ability to properly 'put your money where your mouth is' so to speak. More than just paying the influencers, you have to provide them with products or services that do what you claim. If you're looking for someone to pedal whatever you throw at them no matter what, this may not be the right path for you. However, if you have a great product that you think they'll enjoy, they'll appreciate your efforts, and your marketing campaign will flourish!
Creative Collaboration: Assuming all is well in the department of being well-connected to your chosen influencers and their audience(s), you can now take things a step further. Working together with your influencer marketers, you can come up with engaging and creative ways to spread the word about your small business. You can also leave it to their individuality to market your brand in ways you otherwise would never have thought of.
Getting Started with Influencer Marketing
Businesses that want to boost their brand awareness and connect with their ideal customers in a genuine and interesting way would do well to investigate the potential of influencer marketing. It's about being genuine and aligning your values with those of your influencers and potential customers in order to forge strong bonds with them.
The benefits far outweigh the effort required to implement it strategically through thoughtful influencer selection and precise campaign planning. Businesses can increase brand visibility, customer engagement, and, potentially, sales by capitalizing on the credibility influencers have built up with their audiences to promote their products and services. Using influencers in your marketing strategy can be challenging at first, but it's worth the effort if done correctly.
There are so many influencers out there, and finding the one(s) right for your small business to work with is a critical step. Make sure you do your due diligence and find the influencer who is right for you. They should vibe well with your product/service and share the same target audience as your company. Even with the "perfect" setup, you should set clear and realistic objectives. What exactly do you want out of this influencer marketing campaign? From there, start reaching out, forming connections, and negotiating terms. With a clear plan and the right message, your influencer marketing efforts will enhance your exposure and, in turn, increase your potential for sales and profits.
Please follow and like us: