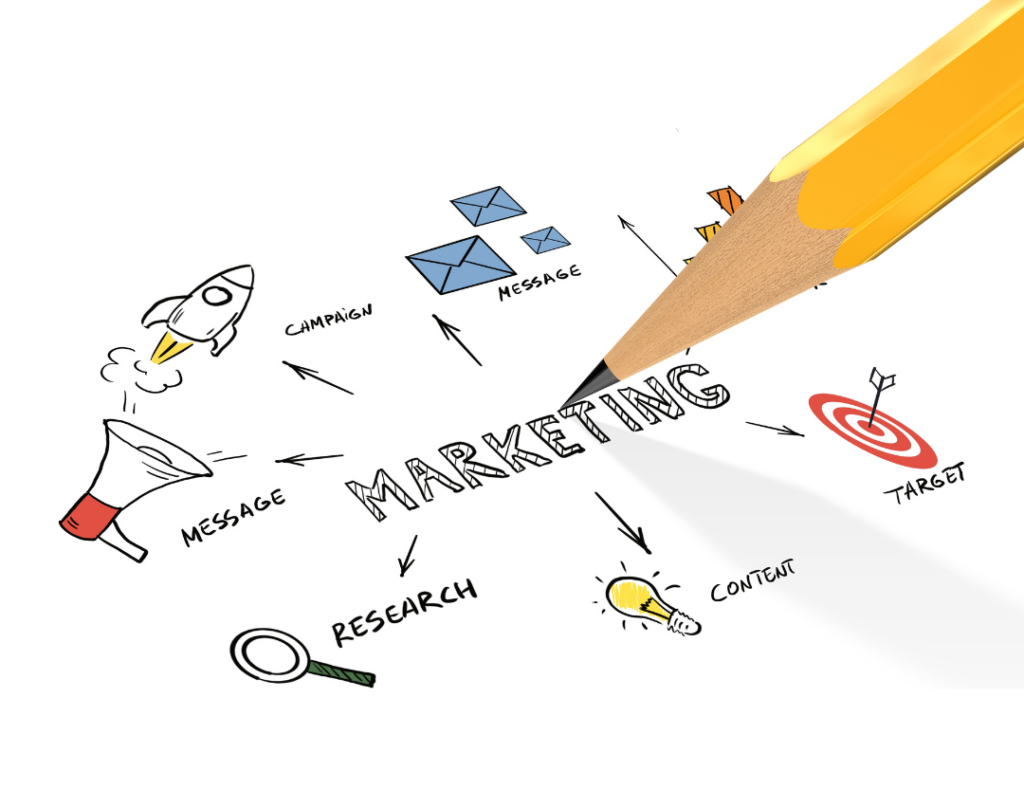 In the world of marketing today, there is a lot of talk about how effective print marketing is compared to digital marketing. Many marketers end up picking a side and arguing that one is better than the other. But in a business world with so much competition, is it really smart to stick to just one type of marketing?
This article will look at the strengths and weaknesses of print marketing vs digital marketing. It will also explain how the two types of marketing work together and why, for most businesses, the best marketing plan is one that uses both.
Benefits of Print Marketing
Reputable: First up is the tried and true print marketing. From flyers to posters, billboards to business cards, print marketing techniques are wide-ranging and well-known across every country and industry. Having a physical presence immediately lets customers/clients know your business has a professional reputation. It's been said that most Americans (70%) think that mail is more personal than the internet.
Tangible: Print marketing tools cannot simply be dismissed without a moment's notice by clicking the x button on a window. There's a certain gravitas to in-person advertisements that cannot be replaced through digital marketing. Consider how many emails you delete or that your spam folders automatically filter without even giving them a second glance. Yes, signs, billboards, and print mail can be ignored, but rarely without first getting at least a small foothold in the person's mind (and potentially even a large one).
Specific Targets: With print advertisements, you're able to purposely limit your reach to specific neighborhoods, socioeconomic groups, and even industries. Whereas the online world is limitless, the physical and geographical constraints of print marketing can work in your favor. As an added bonus, if your target is a group that's not so tech-savvy, you'll have some natural market potential built in.
Benefits of Digital Marketing 
Trial and Error: You can try out a variety of different designs and looks without worrying about having just spent your entire budget on printing. It's easy to add and remove different design elements as needed and to adjust at a moment's notice. If a particular ad seems to be putting potential customers off, it's easy to remove or relocate it without the need to send out a team. Since digital marketing gives you immediate feedback on how well your advertisements are doing, there's no need to wait for a compliment or an angry customer.
Reach a Global Audience: Whereas print marketing may help you grab the attention of locals, a digital marketing campaign opens your business up to a world of potential (literally!). It is also worth noting that 72% of online businesses say that creating digital content is their best SEO strategy.
Lower Cost: Compared to ordering a combination of designs and physical printed products (not to mention the logistics of delivery, setup, installation, etc.), getting digital advertisements is a relatively painless and lower-cost endeavor. Taking advantage of low-cost marketing with potentially limitless rewards is a no-brainer for small businesses!
Print Marketing vs Digital Marketing – The Power Combination
Although distinct in approach, print marketing and digital marketing are not mutually exclusive; rather, they are complementary components of an effective overall marketing strategy. With its extensive reach and detailed analytics, digital marketing propels your brand towards a global audience.
Print marketing provides a tactile and personal touch, establishing a deeper emotional connection with your audience and grounding your brand in the physical world. Using both strategies allows businesses to appeal to a more diverse demographic while simultaneously increasing their visibility and engagement. Finding the optimal combination of print and digital marketing can ultimately help businesses stand out in today's fast-paced and highly competitive market environment.
Please follow and like us: