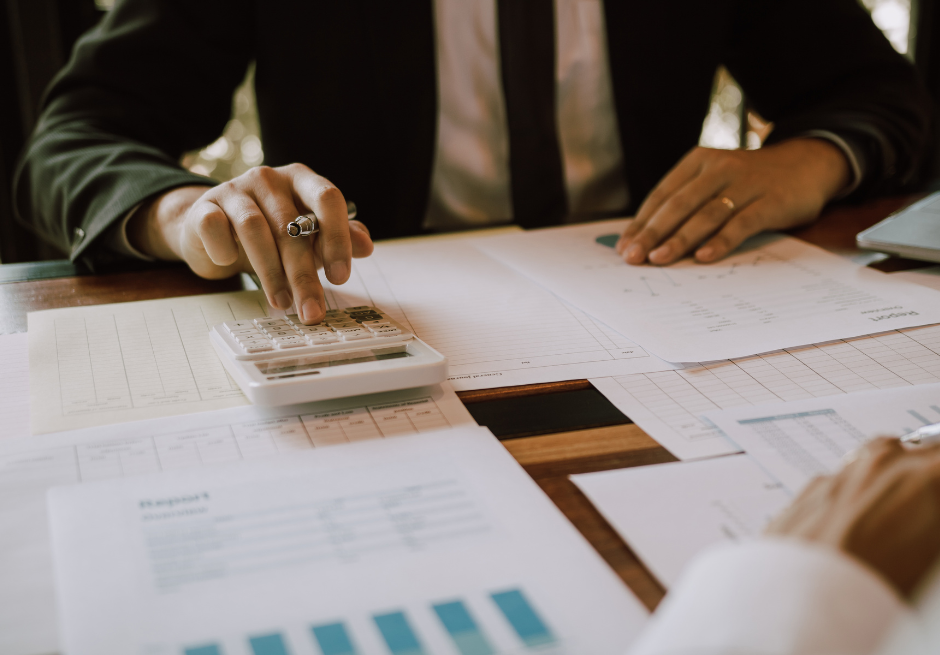 Monitor price of material used, production time, labor, and other overhead expenses to ensure profitable pricing structures within your company.
What is Job Costing?
The process of tracking the expenses acquired over a period of time and assigning them to a specific job is known as job costing. Typically, job costing is calculated by adding together three categories of expenses: labor, material and overhead. 
Material Costs
The cost of material includes all raw materials and components consumed during the job. For the powder coating industry this could include powder, pre-treatment chemicals, utilities, or other materials that may be used up and not show themselves in the final product. The cost to acquire these products must also be included, freight charges and variable costs due to order size. A construction company's material costs could include lumber, wiring, screws, and waste fees.
Labor Costs
The expense of employing staff to perform tasks required for product production is the labor cost. This is also known as direct labor and does not include any management employees as those costs would be included in the production overhead category.
The total cost of direct labor is more than just the employee wage multiplied by hours worked. It must include the total cost of the employee (benefits, overtime, government fees, training). This is a common area and can greatly offset your job cost.
Overhead Costs
Overhead costs include all of the ongoing business expenses that don't directly apply to the specific job or production of the finished product. Management costs, equipment depreciation, building costs, maintenance and engineering costs are all examples of expenses that would be considered overhead.
Overhead can be difficult to accurately track and apply to a specific job. Many businesses choose to a predetermined overhead rate that is calculated by dividing the estimated overhead by the estimated activity. The estimated activity that is used to determine the overhead rate will vary depending on the business type. Activity could be direct labor hours or the number of products produced.
Benefits of Job Costing
When costs of materials, labor and overhead are tracked and then assigned to a specific job, it is easy to measure profitability and adjust future pricing structures to hit the optimal profit margin. While working within a job costing structure, you will have a clear picture of exactly how much cost is incurred and how to make adjustments if necessary. The pros of job costing include:
Compare the cost of a job to its profit – When your company uses a job costing model you can determine the cost of a project in advance. This allows you to determine if the project will be profitable or if you should focus your resources on other projects.
Determine productivity – Job costing allows you to assess the productivity of your employees. When you estimate how the amount of labor a job will take, and it ends up being greater than expected you can determine what went wrong and help you better manage employees.
Helps create a budget for your company – Job costing assists you in creating a budget for your company because it requires you to determine how much you are spending on materials, labor, and overhead costs.
Industries that Use Job Costing
Businesses that have clearly distinguishable jobs may benefit from using job costing. Some industries that can benefit from job costing include:
Construction
Manufacturing
Law firms
Accounting businesses
Medical services businesses
Entertainment
Steelhead Technologies and Job Costing
In the process manufacturing industry, there are so many materials to track, not only for job costing but also for production schedules/promise dates for customers. With Steelhead Technologies job shop software, inventory is tracked upon receipt and adjusted as it is used in production. This will make it easy for you to determine production costs as well as manage your inventory.
Process manufacturing profit margins are often dependent on scale. Larger jobs can be aggressively priced while still delivering a nice profit margin, small jobs tend to require a higher price to remain profitable. Using Steelhead Technologies, jobs can be efficiently racked to combine multiple jobs, keeping pricing competitive and maintaining desired profit margins.
When job costing is properly done, the business owner will be able to better understand how costs for products, parts, and payroll affect profitability. This will ensure informed business decisions that are based on current costs, not trends from a previous year.
Steelhead Technologies makes job costing easy and usable, as you are able to both collect and analyze all relative data with our software. You won't have to spend time collecting/combining data, creating reports, and checking them for quality. Our job shop software produces real-time reports for any and all data relevant to your business. Make your management decisions based on quality data, starting with accurate job costing.
Please follow and like us: