Mari Anderson – Small Town Realtor
Discovering a Love for Real Estate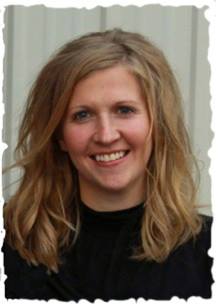 Meet Mari Anderson: a realtor in small town Minnesota. It was not Mari's intention in life to become a realtor. She got her first taste of the real estate business when her and her husband bought a rental home for an investment property. Afterwards, Mari found herself looking at properties on the MLS for no real reason, which made her decide to take the leap and become a realtor. She took the realtor course and started making a second form of income. Now seven years later, Mari has found success and satisfaction as a realtor.
How to Build Clientele
One of the ways to find success as a realtor is to build a network of people who will refer a home buyer or seller. In a small community, building clientele is mostly through word of mouth and doing a good job for everyone which leads to more referrals. Mari's strategy for winning clients is:
Referrals
Word of mouth
Doing a good job for each client
Talk to people about her job and passion
Networking
When Mari has done her part in selling or buying a home to her client's satisfaction, it leads to referrals. Providing the top-notch service is one of the best ways to gain customers and distinguish yourself from the competition.
What Exactly Does a Realtor Do?
As a realtor, Mari helps customers both buy and sell homes. When helping someone sell their house, Mari will take a customer through the steps of selling and give helpful advice on how to get the best value for their home. During the buying process, Mari is a great person to have on your team as she can help match a buyer with a home that fits their needs.
Helping Customers Sell Homes for the Best Price
After being in the business for seven years, Mari knows the ins and outs of home selling. When a client first comes to Mari with the intention of selling their home, Mari will help them set a goal price for their home. With her experience, Mari has a good grasp on what a homeowner can reasonably expect to get for their home.
Next, she will walk through the home to determine what should be cleaned up, organized, or repaired. A new set of eyes can help spot a door that could use a fresh coat of paint that a homeowner may be blind to after many years of living there.
When the home is cleaned up, Mari and her mom do a staging and consultation from both a design standpoint and a realtor standpoint. They give advice on how to make the interior of your home look good as well as how to make it accessible for showings.
After the staging process, Mari takes pictures of the home, takes measurements, and gathers information needed to list the home. She then will list the home, schedule showings and complete paperwork. Mari helps guide customers from the initial steps of selling all the way through closing.
Matching Buyers with the Right House
In addition to selling homes, Mari also helps people buy homes. When a customer is looking to buy a home, one of the first things Mari does is to talk to the buyer about their goals. She learns how many bedrooms they are looking for, the ideal location, yard size and more.
After learning what a buyer is looking for, Mari will put together some options for them. Occasionally, Mari knows people who are interested in selling their home and she can connect the buyer with the seller. Another part of Mari's job is to open the buyer up to other home options. Sometimes buyers get stuck on certain home details that are not important in the long run.
Another part of her job is to refer people to 3 different lenders that she trusts. After a buyer has secured financing, Mari will help people find a home that they can afford.
When a buyer finds a home they love, Mari will help them put in an offer and take them through the final home buying steps.
Throughout her career as a realtor, two of the biggest things that have helped Mari are building connections and doing a good job for everyone. In a small town, word of mouth is one of the best forms of marketing.
 If you are interested in learning more about Mari, follow her on Facebook.
Please follow and like us: